Personalized Celtic Cutting Boards, Irish Canvas Prints, Celtic Engraved Slate and more...
Handcrafted
Discover Ireland's exquisite craftsmanship with our custom-made personalized collection. From laser-engraved slate to exclusive canvas prints, Apple Watch straps and curated products, bring artisanal charm to your life. Shop now for authentic Irish handcrafted products.
Celtic Inspired
Discover the allure of Celtic inspiration with our personalized exquisite crafts. From jewelry to home decor, experience the magic of timeless Celtic designs. Shop now for captivating Celtic-inspired crafts.
Personalized
Personalize your Irish-inspired treasures with our laser engraved crafts. From custom slate gifts to unique canvas prints, capture the beauty of Ireland in one-of-a-kind pieces. Shop now for personalized laser engraved Irish crafts that celebrate your style.
Curated just for you
Discover curated Celtic-inspired gifts. Explore exquisite jewelry, decor, and accessories that evoke Celtic mystique. Shop now to bring timeless allure into your life. As an Amazon Associate, we offer a thoughtfully curated collection, many of which can be personalized.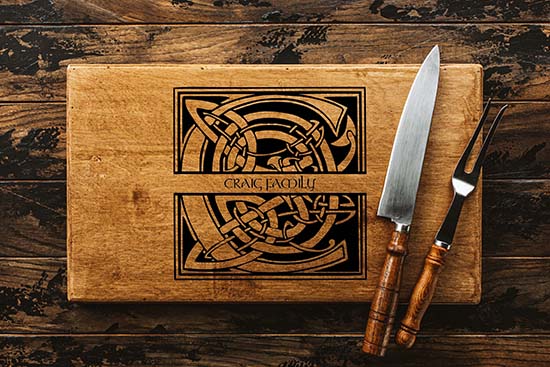 Introducing
Personalized Engraved Celtic Cutting Boards
Explore our collection of premium personalized custom cutting, chopping, serving, and charcuterie boards crafted from exquisite beech, bamboo and acacia wood and sealed with food-grade organic mineral oil. Elevate your kitchen experience with these versatile and durable boards, perfect for all your culinary endeavors. Add a touch of charm and individuality to your kitchen or surprise a loved one with these delightful keepsakes.
Explore Our Cutting Board Collection...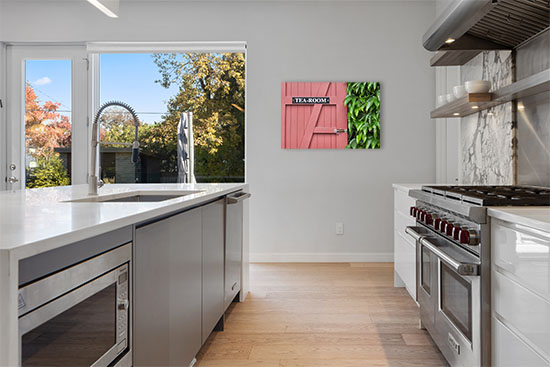 Introducing
Made-to-Order Irish Canvas Prints
Transport yourself to the enchanting landscapes of Ireland with our made-to-order canvas prints. Our collection captures the raw beauty of Ireland's countryside, from lush green valleys to dramatic coastal cliffs. Immerse yourself in the serene tranquility of Irish landscapes or embrace the vintage charm of our carefully curated designs. Each canvas print is meticulously produced with high-quality materials, ensuring vivid colors and stunning detail that will captivate your senses
Explore Our Irish Canvas Prints Collection...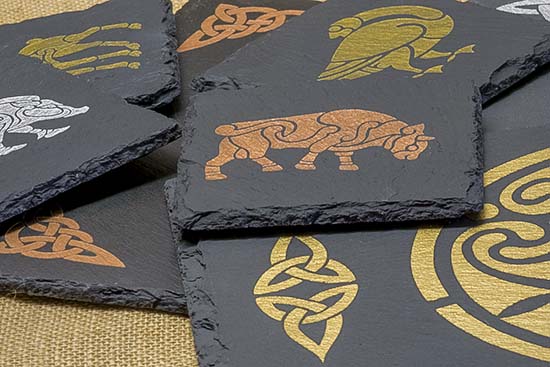 Introducing
Custom Made to order Personalized Engraved Slate
Discover the exquisite artistry of our Handcrafted Personalized Slate Coasters. Engraved and painted with a breathtaking Celtic design, each coaster is a unique and cherished addition to your home decor. Indulge in personalized craftsmanship and elevate your hosting experience with these functional and stunning coasters.The handcrafted engravings and painted accents bring to life the interwoven knots and captivating patterns, evoking a sense of Celtic heritage.
Explore Our Slate Engraving Collection...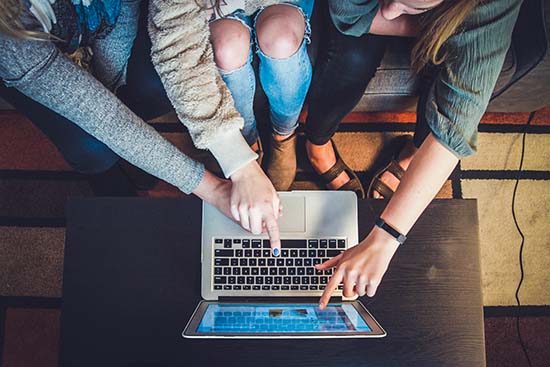 More Captivating Celtic Treasures: Shop our Curated Collection
Explore our expert curated collection of Celtic products via Amazon Associates. Discover the allure of Celtic heritage with elegant jewelry, home decor, and more. Immerse yourself in the magic of ancient traditions. As a participant in the Amazon Associates Program, we assure you of a seamless shopping experience with guaranteed quality and convenience.
Explore our Curated Collection...